In January 1996, I entered for the first time in the configuration of a Cisco 2501 router. This was the beginning of my career as a network engineer. That was just 25 years ago!
Here's a quick look back and a few tips for junior engineers who are at the beginning of their careers.
25 years as a Network Engineer!
In 25 years, I had the opportunity to change several times my working environment and specialty as a network engineer. I went from network engineer and peering-manager for regional and then national services providers, to lead engineer of a campus network, then to lead engineer of a worldwide network in an international company, then to head of engineering and operations for a services provider, then to a senior network consultant position providing solutions for big enterprises. And now, I am senior network and security engineer in a supercomputing data center, part of one of the two institutes of technology in Switzerland.
Before that, I did technical support for videotex terminals, the Swiss equivalent of the French Minitel. And well before, I had a summer job at the technical school where I was studying, to build the 10Base2 / thin Ethernet coax network of the entire school. I think that's where my passion for networks was born because, at the same time as we were working on the cabling, the teacher in charge of the job was giving us explanations on how it works, as well as the hubs placed on each floor and the management of the network in general. And it was amazing!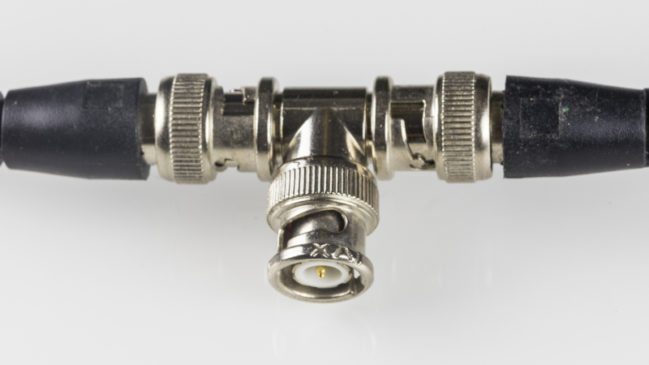 A quick look back at my career
So, I started in 1996 in a small start-up composed of a few people: one of the first private Internet services providers in Switzerland. At that time, as a network engineer, I was in charge of everything related to the network: access (dial-up), core/WAN (Frame-Relay and SONET/Serial circuits, then ATM), internal and edge routing, data-center network and security, the internal network of the company including VPNs and security, as well as the co-management of servers such as DNS, DHCP, AAA servers, etc… I was also in charge of technical user support at the beginning. I learned a lot on the job! It was fun and we weren't always sure what we were doing, but we did it with passion. And in start-up mode: no one was counting their working hours at that time.
After six years, I decided to switch to a national cable TV and Internet services provider. I stayed there for about two years, and I learned a lot about CaTV services and SDH, the technology they used for the transport. It was also one of the first ISP to implement an MPLS/VPN service. Then, I returned for around five years to the start-up of my beginnings, which was no longer a start-up but a national company. Later, we started to provide business services like MPLS/VPNs circuits as well as voice and, a little later, IPTV services for residential customers. In parallel, we were also developing the unbundling, with the beginning of the ADSL/VDSL and FTTH a bit later.
After that, I moved to a totally different environment: enterprise networking. I first worked as lead network engineer for a large campus network. Then, as network and systems engineer for an international company with 30 sites around the world, and as many local networks, plus a global MPLS transport network. Both positions included the lead of network operations and expansion of the wired and wireless access, edge routing, network security, as well as small to medium data-centers networking, and the beginning of the use of public clouds.
Then, I returned to the ISP field where I worked for three years as head of network operations and engineering for a regional ISP.  As the team was very small, I also did the operations and engineering parts myself, not only the managerial part.
After that, I worked for almost five years as a senior consultant for enterprise network solutions. Specialized in enterprise routing, switching, wireless and security solutions on Cisco, Meraki, and Huawei. During these five years, I have been able to lead various and very exciting projects. Like building from scratch the entire data center network for a bank. It was two geo-redundant DCs in fact, including the DCI part. Or, renewing the entire LAN and wireless network infrastructure of a regional hospital, with close to zero downtime, to ensure the continuity of emergency care. Or, designing and deploying the LAN and wireless network infrastructure of the 183 stores of a well-known supermarket chain in Europe, entirely remotely (thank you Meraki). And, thanks to my experience, I also participated in the inception of an SDN solution for enterprise customers and the construction of an internal telco-cloud based on OpenStack.
And finally, two years ago, I had the opportunity to change my working environment again, to work in a supercomputing data center, where I am currently one of the two senior network and security engineers.
Based on my experience, what advice can I give to young engineers?
1. Get out of your comfort zone!
I had seen this in a book, I think it was written by Russ White but maybe I'm wrong:
There are two types of long experience network engineers, let's take an example with 25 years of experience:
Those who have 25 years of experience.
Those who have 25 times one year of experience.
You got it! Don't stay doing the same tasks year after year for 25 years! We all have to evolve and learn new things! There is so much to learn in our domain. Of course, it's not easy to change specialties like that. But there are so many learning resources out there that are easily accessible these days. Every hour invested will be an asset sooner or later.
Subscribe to a course site, read books, participate in webinars/seminars outside of your specialty. Are you going to Cisco Live? Perfect! Choose some breakout sessions outside of your field! Go to the world of solutions to see demos on topics other than what you do every day. It will always bring you something in return, maybe later, but it's worth it.
Be curious and get out of your comfort zone!
2. Never stop learning, work in teams. Then, try to transfer your knowledge.
It is quite similar to the paragraph above. But for our business it's important: never stop learning!
There are always new things to learn, things evolve and in our industry, and evolve very quickly.
Try also to participate in discussion groups. For example:
These groups are gold for learning and sharing his knowledge. And sharing knowledge is also important: If you know how to explain a concept, you understand it. By sharing you also learn.
3. Learn to communicate
Here's a piece of advice I would have liked to have received 25 years ago: improve your communication skills!
You can be the best engineer in the world, but if you don't know how to explain a technical concept simply. Including objectives to be achieved in terms of quality, profitability, return on investment, or efficiency, you will remain misunderstood.
It is also very important to know how to vulgarize a technical solution, even a very complex one, and to be able to explain it in an understandable way to someone who is not at all familiar with it. Sooner or later, you will have to explain a technical solution to a group of managers or to a customer's CIO. You will gain a lot of time and credibility if you are able to do it simply and brilliantly.
For a long time, I said to myself, what's the point? I'm an engineer, not a salesman. But I was wrong! After that, I worked and still work to improve myself.
4. Make connections
Make connections in the real world too. The groups above are very helpful to know people "virtually". But also try to participate in local groups and conferences. Talk to other participants and keep in touch with them. Create a LinkedIn profile and stay in touch with the people you meet in person. This will help you create and maintain professional relationships.
5. Make a long-term plan
Even I advise you to "touch a little bit of everything" just above, you also need to make a long term plan and try to stick to it.
What I mean is if, for example, your goal is to be a CCIE or to become the senior engineer in your company, or if you dream of working in a specific company or moving to another country, you need a strategy to get there. No one can do this in 6 months. Break down your final goal into small steps, and take them one step at a time. But keep a record of this somewhere, to track your successes and keep an eye on your final goal.
And much more…
The web is full of good advice for young engineers and I don't think I'm inventing anything new here. But I think these are the basic concepts to advance in a career. This and a few others, such as: being humble, listening and accepting other people's arguments, trying to put yourself in other people's shoes from time to time, asking questions, there are no useless questions. And don't stop labbing!
---
Did you like this article? Please share it…