---
About this blog
"It would be nice to write this in a blog, to help the next person facing the same problem!"
This is what I say, every time I meet a new challenge or problem and cannot find the corresponding documentation. Or when I found undocumented behavior on a network device or protocol. As network engineer since 1996, I said this phrase millions of times. So here it is now: I created this blog.
I will talk here about Cisco, Meraki, Huawei, Mellanox, Cumulus-Linux and others network systems. The related software for network planning, design, operations, troubleshooting and automation. And also about my learning experiences in networking, software scripting and cloud.
This blog has been selected as finalist in the Best Cert Study Journey category – provides useful insights into the need-to-knows throughout a certification study journey – of the 2018 IT Blog Awards, hosted by Cisco: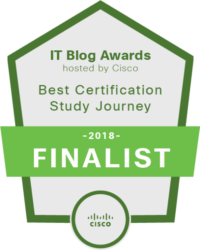 ---
About the author
Hello! My name is Jerome Tissieres, welcome to my blog.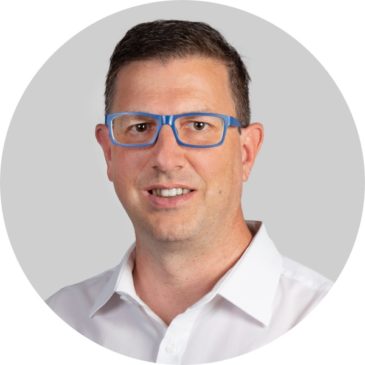 Network engineer since 1996, I have a strong experience in network planning, design, operations and troubleshooting.
In 1996, I built from scratch the network one of the first private Internet services provider of Switzerland. Then, I worked 12 years expanding and operating IP networks for different national Internet services providers. I learned a lot on the job and became a specialist in WAN, edge and internal routing, MPLS, optical transport networks and many others technologies specific to Internet services providers.
During that time, I was also peering manager. In charge of network capacity planning, upstream providers selection and negotiations with the various content and bandwidth providers.
After than, I spent 10 years as enterprise network engineer. First, for a well known business school where I was in charge of the entire campus network, the security and the two data-center. Then, for an international company with 30 sites worldwide and a multinational MPLS network. And finally, the last 4 years as system engineer and consultant for the largest network integrator of the country. During these 10 years, I specialized in enterprise networks: campus, wireless, enterprise security and mid-size data-center networks.
Since the beginning of 2019, I am working as network and security engineer for the CSCS in Lugano, Switzerland. The CSCS develops and operates cutting-edge HPC (high-performance computing) systems as an essential service facility for Swiss and European researchers. Basically, my daily job is to operate and make evolve the in-house high-speed data-center network.
You can find my complete professional experience on my LinkedIn page.
During my career, I also kept an important place for learning and self-study. I love learning, study and practice new technologies. I also like to share this knowledge with other people. Working as a network engineer for over 20 years, I have constantly learned: on network technologies, of course, but also on network design, best practices, troubleshooting methods, configurations and fault management, monitoring, scripting, network automation. And I am still learning almost every day. This is why I have a passion for this job: I always learn something new!
Industry Certifications
I currently hold the following IT certifications:
Cisco
Cisco Network Programmability Design and Implementation Specialist
CCIP (Cisco Certified Internetwork Professional, replaced by CCNP-SP in 2014)
Meraki
CMNA (2015, refresh done in 2018)
CMNO #00177
Huawei
Other
Certified SonicWALL Security Administrator (CSSA)
IT infrastructure manager
Novell Supervisor certified – Novell NetWare 3.11 (Yes, this was during dinosaur times…)
And not CCIE?
This is true, I am not CCIE. I passed three times the CCIE R&S written exam (versions 4.0 and 5.0) and I failed four times at the CCIE Routing and Switching lab exam in Brussels. Once at the exam version 4.0 in 2013, and three times at the version 5.0 between 2016 and 2017. After that, I have stopped chasing my CCIE numbers to be able to learn other technologies.
During this great journey, I took two Narbik Kocharians / Micronics's bootcamp and completed multiple times the practice lab workbooks of INE, iPexpert and Narbik. I also did many practice labs from Cisco expert-level training (formerly Cisco-360). This was a fantastic experience during around five years and I learned a lot!
Personal Side
On the personal side, I am married to a wonderful wife, I have three beautiful children and my mother tongue is French.
Since 2010, we live in a nice place called "The Magic Valley" or Vallemaggia, in the Italian part of Switzerland. I speak Italian, French and English with my colleagues and customers.
Please note: English is no my mother tongue, this may explain some spelling mistakes on this blog, my apologies in advance.
---